Image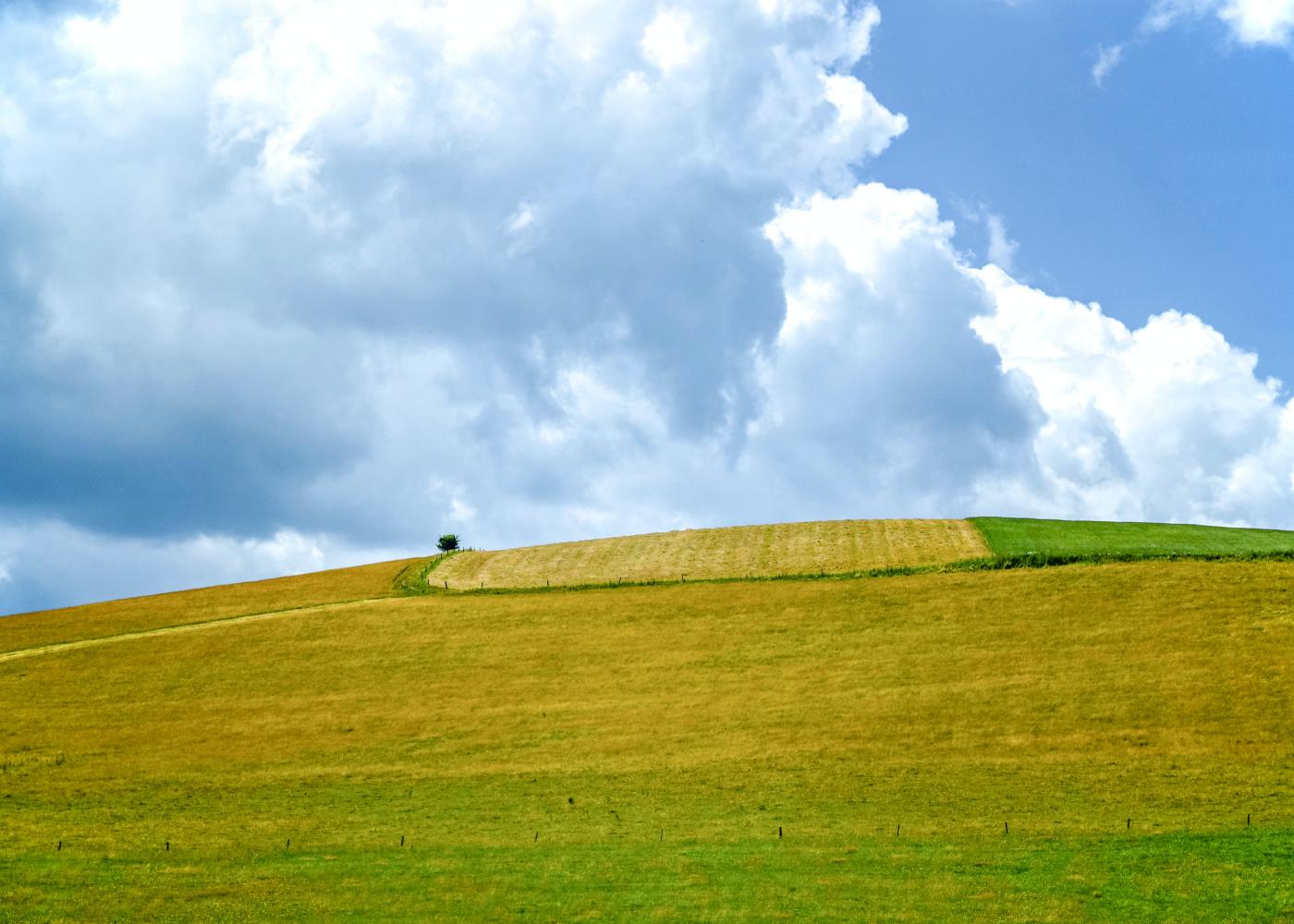 What Types of Hybrid Geothermal are Possible?
The term 'hybrid' can mean a lot of different things in the energy industry. For the purpose of this piece, however, we are specifically looking at systems that combine geothermal energy with another renewable technology. Three primary possibilities are:
Geothermal and Solar

Geothermal and Wind

Green Hydrogen Production
Geothermal and Solar Hybrid Systems
Geothermal co-production with solar PV is a natural pairing and several geothermal operators have switched over to this model. Examples include Cyrq Energy's Patua project, Ormat's Tungsten Mountain project, and ENEL's  Stillwater project.
Geothermal plants are more efficient during cooler atmospheric temperatures, whereas solar PV is most efficient during hot, sunny, weather. Combining the two helps mitigate the potential output decline caused by changing weather patterns . This is especially valuable in areas where water cooling is not an option, helping maintain power generation when pricing is at its peak.
Similarly, Concentrated Solar Power (CSP) allows boosting of a hybrid plant by increasing the conversion efficiency of the of the geothermal steam turbines.
Image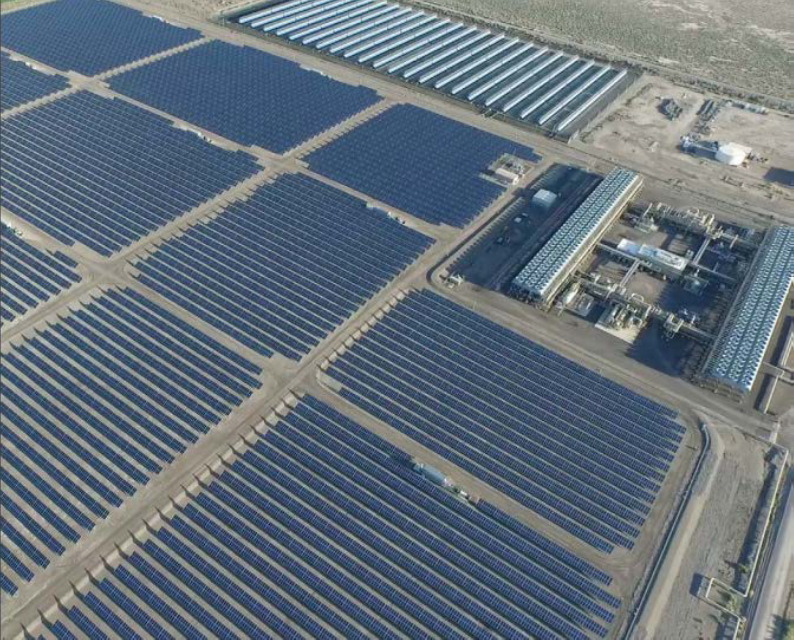 Geothermal and Wind Hybrid Systems
As noted by Ann Robertson-Tait and Douglas Hollett in their paper last year, there are currently no geothermal plants combined with wind power, but this hybridization would be valuable to explore.
Many deep sedimentary basins in the wind belt of central US that are used for oil & gas production also contain fluids that are attractive for geothermal production. By partnering the intermittent wind generation with baseload geothermal may improve overall performance of both energy sources.
Image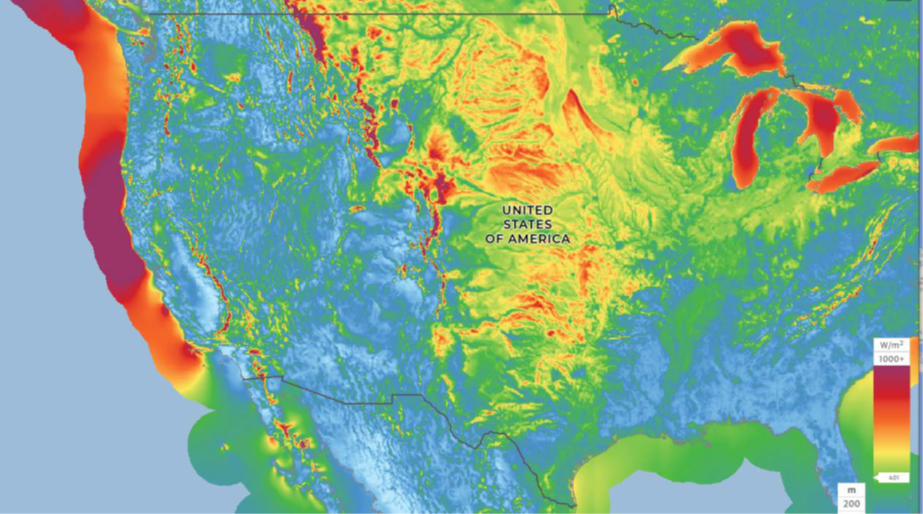 Green Hydrogen
Geothermal power production offers a great benefit to the efficiency of green hydrogen electrolysis by supplying a clean firm 24/7 power source. Geothermal also has significantly smaller land footprint than other renewable sources, and could potentially allow for stacking of government subsidies.
Hydrogen production could be kicked in when external power demand from the geothermal plant is lower than generation potential, or where geothermal resources lack access to markets because of remoteness, lack of transmission, or both, such as mountainous areas or islands.
The Halcyon Green Hydrogen plant was commissioned in late 2021 in New Zealand, supplied by geothermal energy. It is expected to start supplying green hydrogen into wholesale markets early this year.
Image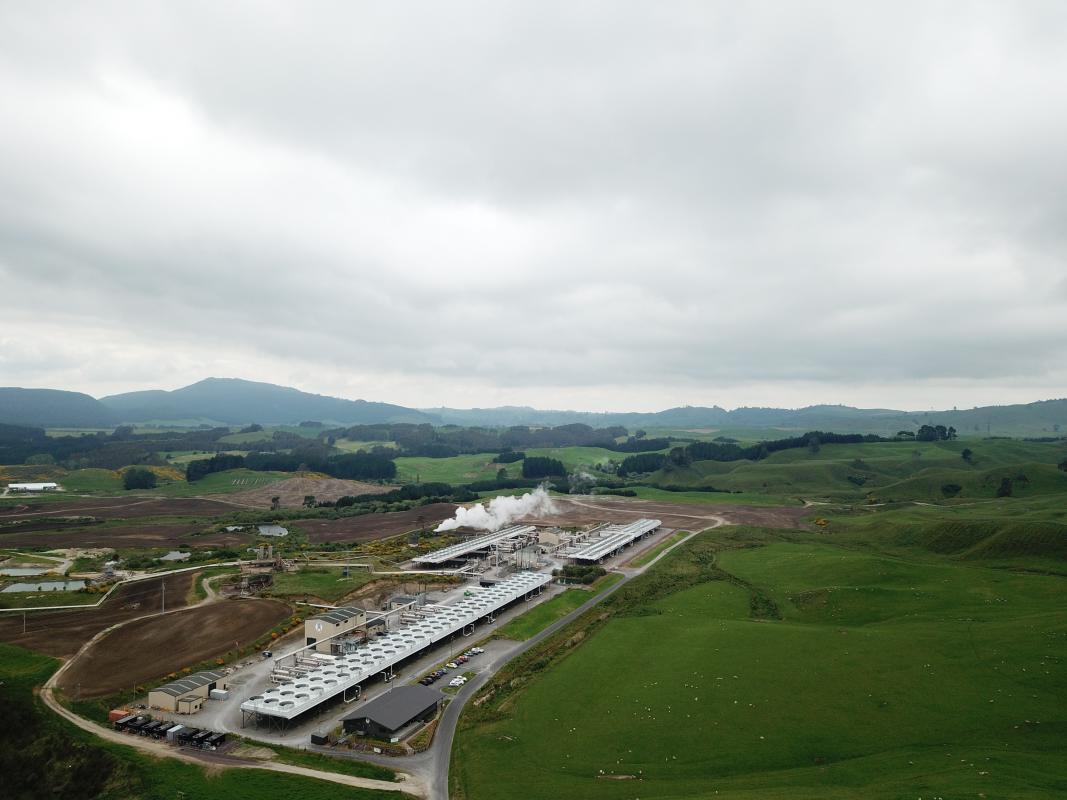 Further Reading
If you are interested in reading more about the potential of geothermal hybrids, here are several good places to start:
As we look to increase the penetration of renewable energy sources into our evolving energy market, there is a tendency to assess the various energy sources in terms of what they each independently bring to the table. As was recently discussed in a paper by Ann Robertson-Tait and Douglas Hollett and published in the GRC Transactions, perhaps some of the best solutions involve a collaboration of multiple renewable sources?