Pros and Cons of Renewable Energy Sources
We're in the midst of a revolution. You remember the industrial revolution? The technology revolution? Well, we are now in the energy revolution!

As humans consume more electricity and power, we'll need a mix of renewable and clean energy to heat our homes, light our offices, and power our cities and towns. No single renewable energy source can provide enough power on its own. To build a sustainable future, we need to invest in many technologies that can provide power while reducing our carbon footprint and reliance on fossil fuels.

Which energy source is best? Each renewable energy source has advantages and disadvantages. Let's explore:
Image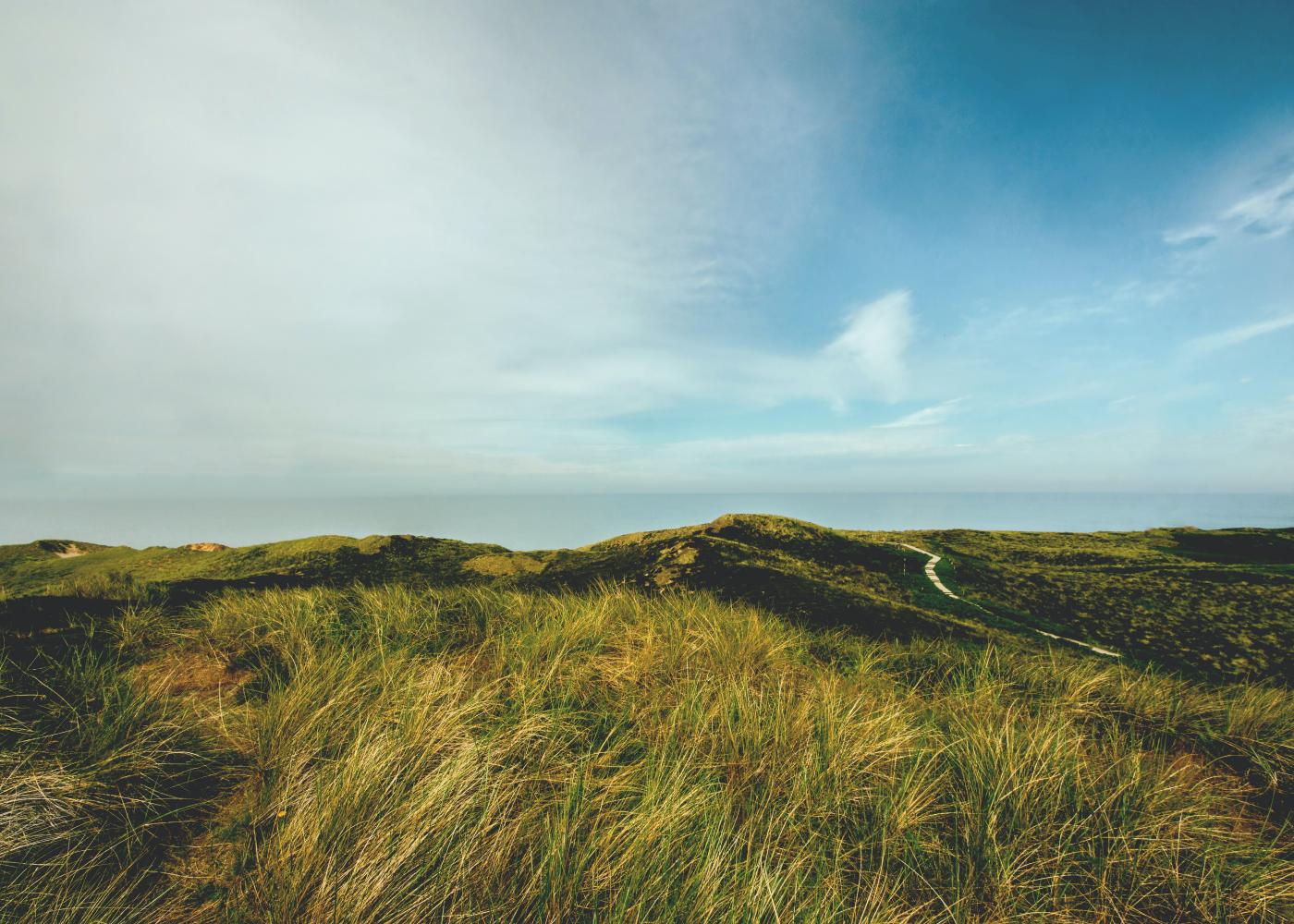 Solar Energy Pros and Cons
Solar converts the heat from the sun to produce energy. It's gotten a lot of attention in recent years, so let's explore the pros and cons of solar energy:
Pros:
Solar power is low-emission. It has a very low carbon footprint and doesn't cause damage to our environment.

Solar power is a renewable energy source, so it can be used without "depleting" the original source of energy, i.e., the sun.

Solar power can be produced and utilized in remote areas that are not connected to energy grids.

Solar panels have no moving parts and thus produce no noise (no noise pollution).

In the long run, solar power reduces electric bills.
Cons:
Solar power is dependent on the sun, so solar energy can't be produced at night or on cloudy days.

Storing solar energy is expensive.

Solar energy requires a lot of space; many solar panels are needed to capture enough energy to provide the power we need.

There's a significant cost to purchasing solar panels.

It produces the least amount of energy when people need the most energy—at night and on cloudy days. This is called the

Duck Curve problem

.
Image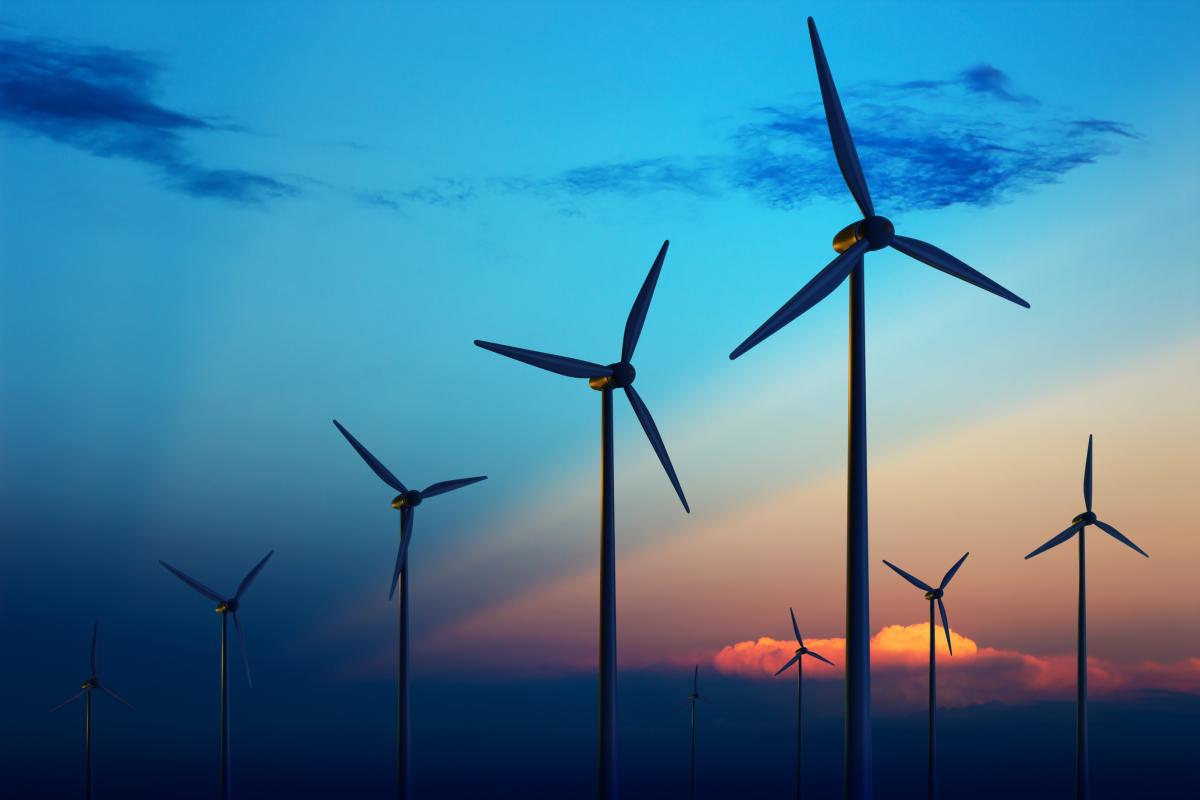 Wind Energy Pros and Cons
Wind energy is one of the most common types of renewable energy. It's quickly growing as an alternate source of electricity, but while there are some pros to wind energy, there are also some downsides:
Pros:
It's a renewable and clean energy source; it doesn't damage the environment with greenhouse gas emissions, and we won't "run out of wind" as opposed to fossil fuels which replenish slowly.

It's relatively low cost to operate and doesn't require a lot of maintenance.

It can use land efficiently, e.g., land with turbines on them can also be used for other purposes, such as farming.
Cons:
Wind turbines can be expensive to install.

Wind energy produces both noise and visual pollution. Wind turbines can be extremely noisy and because they need to be built high to capture enough wind, they can disrupt otherwise scenic landscapes.

Wind turbines are limited to locations where wind frequently occurs, so they can't be installed everywhere. Transporting wind energy requires costly and disruptive transmission lines.

Wind energy is unpredictable because, well, it needs the wind to blow. Wind turbines need a certain level of wind speed to turn them and produce power, so if it's not windy enough, there's no power.
Unfortunately, the blades from wind turbines can harm and kill birds and other species that fly into them.
Image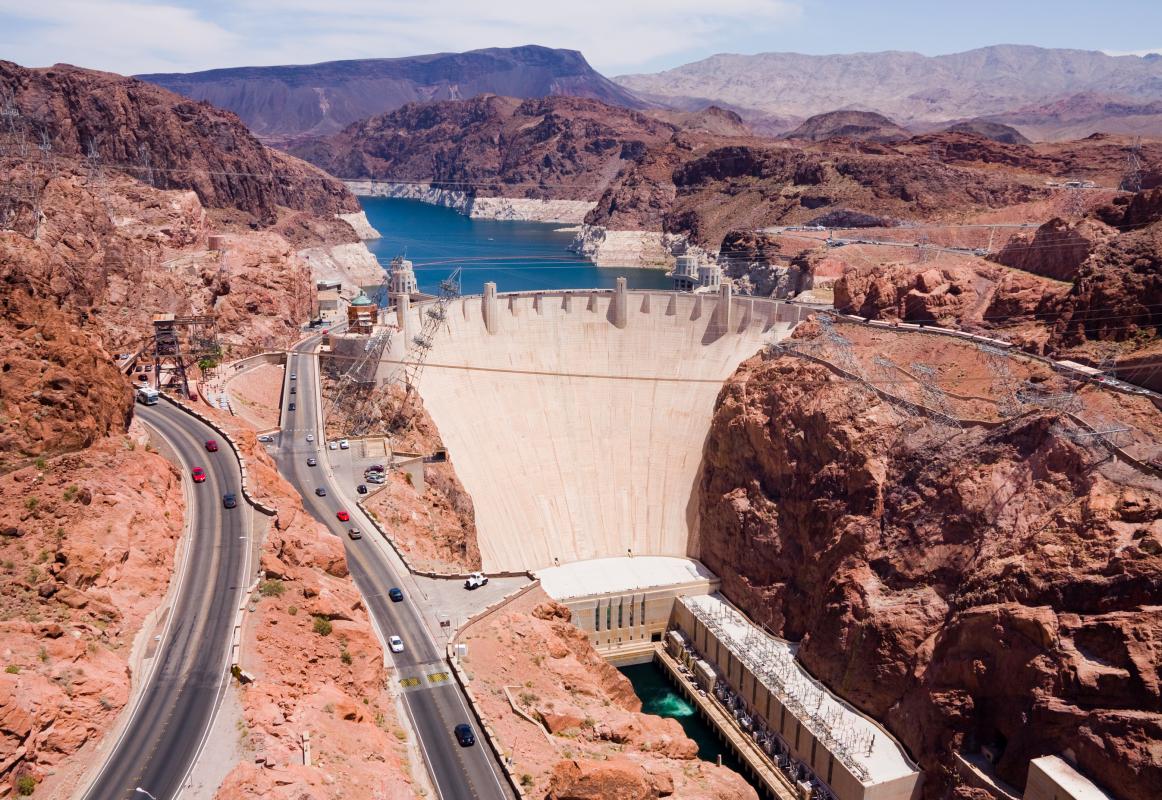 Hydropower Pros and Cons
Hydropower comes from water. It's used widely and has been a source of alternative energy for many years. But, like any energy source, it has pros and cons:
Pros:
Hydropower is a renewable, clean energy source that doesn't release pollution into the air.

Hydropower can help offset traditional electricity demands during peak times, providing vital energy.

Hydropower is a more stable source of energy than either solar or wind power because it doesn't rely on sunlight or strong winds.
Cons:
Hydropower plants are expensive and infrastructure intensive—you have to build a dam, reservoir, and power-generating turbines—which requires significant capital.

There are limited locations that are suitable for reservoirs and hydroelectric plants.

Hydropower has some adverse effects on the environment because it interrupts the natural flow of a river system, leading to issues with water quality and disruption to animals and humans.

Because hydropower generation relies on river water, droughts can limit the amount of available water. As climate change accelerates, we will likely see more droughts.
Image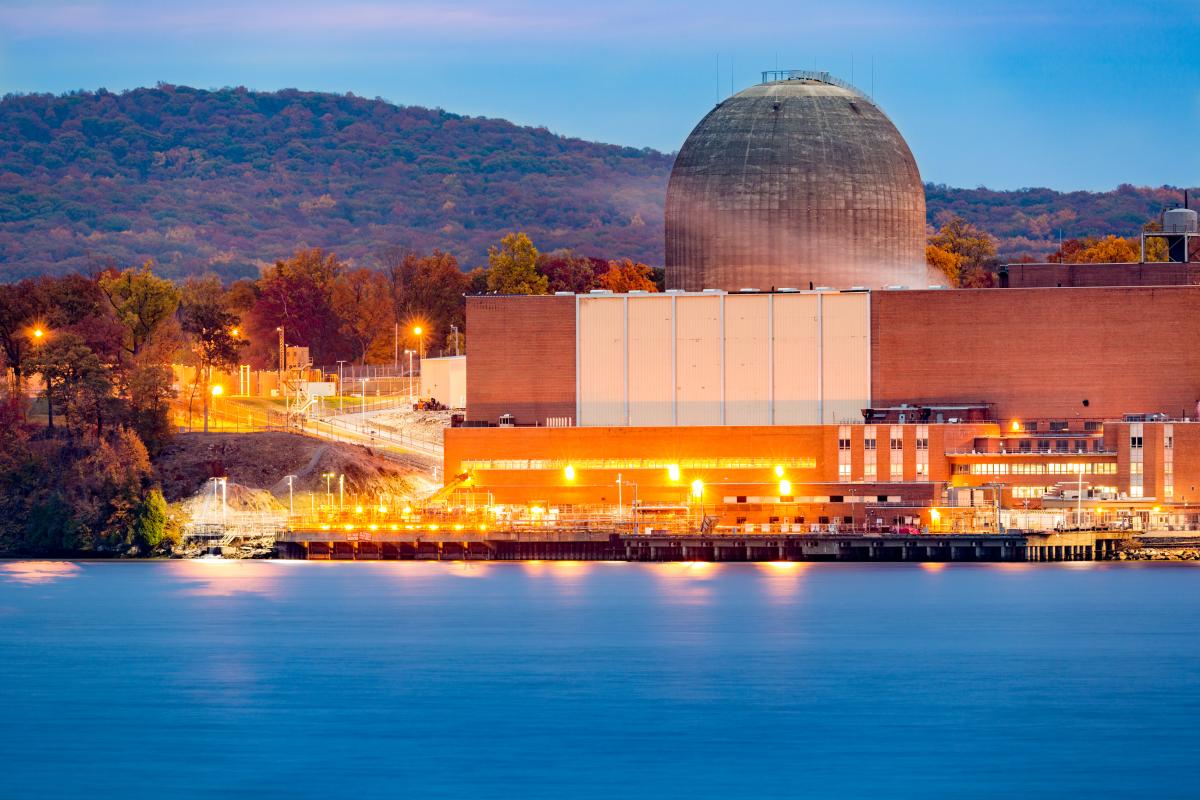 Nuclear Energy: Advantages and Disadvantages
Although the number of new nuclear plants has decreased in recent years, nuclear energy still supplies about 20 percent of the electricity in the United States. Here are the pros and cons of nuclear energy:
Pros:
Nuclear energy produces a high amount of power output and can help reduce demand on our electrical grid.

Compared to wind and solar power, nuclear energy takes up a relatively smaller portion of land. Wind farms take up 360x more space, and large-scale solar farms use 75x more space.

Traditional fossil fuels release significant levels of carbon dioxide into our atmosphere. Carbon dioxide is the primary cause of global climate change. Nuclear energy produces carbon-free electricity.
Cons:
Malfunctions at nuclear plants can be catastrophic. We all remember the Three-Mile Island and Chernobyl nuclear disasters. The effects from a nuclear meltdown are devastating and long-lasting.

Radioactive nuclear waste is an environmental and health hazard. It takes advanced technology to handle it properly, and even when it's "safely packaged," there can still be leaks that cause enormous damage.

There are very high up-front costs to build nuclear plants. The nuclear reactors are complex and require numerous layers of safety precautions to be built into them, increasing the cost significantly.

Nuclear plants are powered by uranium, which is a non-renewable resource. Uranium exists in limited amounts in the earth's crust and once we use it, it's gone.
Image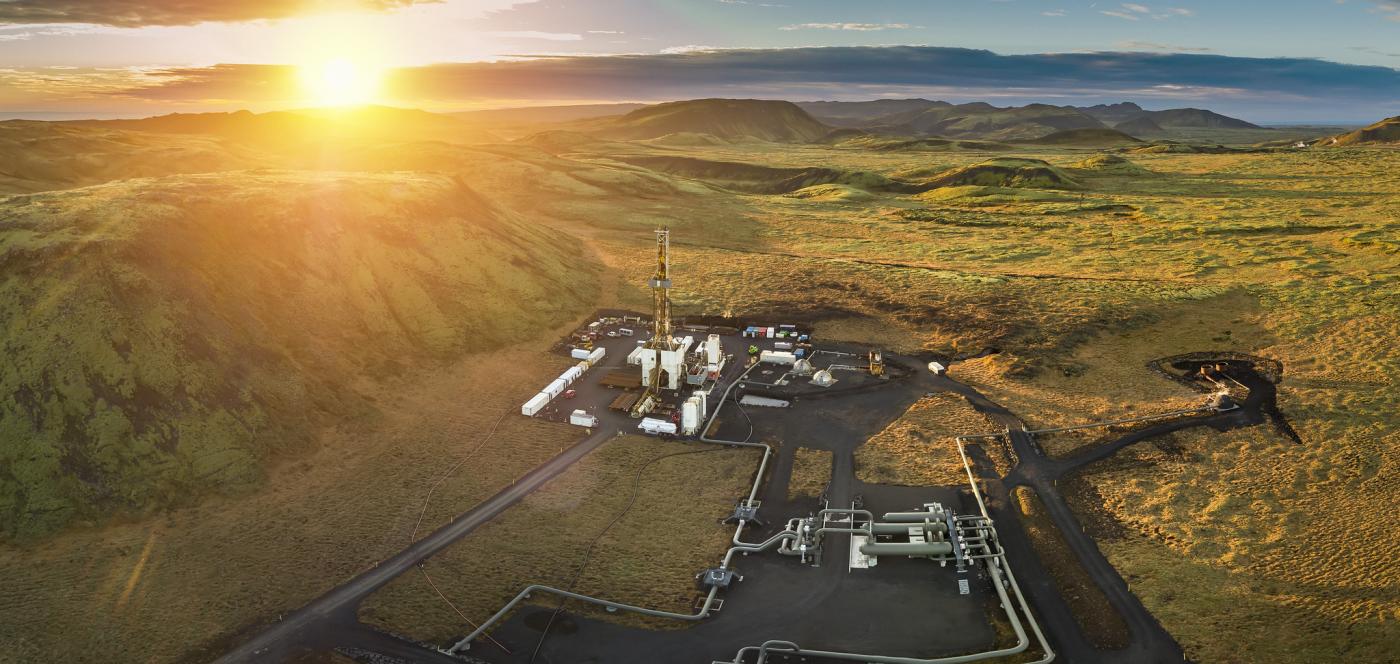 Geothermal Energy: Advantages and Disadvantages
How does geothermal energy stack up against solar, wind, hydropower, and nuclear energy? Here are the pros and cons of geothermal energy:
Pros:
Geothermal energy is always on and always available, so it's a reliable power source at night, during cloudy days, and when it's not windy.

It has a very small land footprint and causes no noise pollution.

Geothermal plants are safer—they won't have a nuclear meltdown or create nuclear waste that contaminates the earth.

Geothermal energy can be used for large and small-scale needs. It can do everything from melting the ice from sidewalks and heating homes to powering entire regions.

Geothermal infrastructure is not finite because there's an endless supply of energy from the earth.

It helps solve the Duck Curve problem.
Cons:
Geothermal plants require a significant initial investment, although they pay off in the long run.

High temperature geothermal power production has very specific geographic needs, though new technologies like EGS and Closed-Loop Geothermal are expanding the range of potential locations.

Some geothermal plants do emit low levels of carbon dioxide, although it's a fraction of the emissions from fossil fuel plants.

Geothermal energy requires drilling into the earth to access and harness the earth's power.
Geothermal can lead the energy revolution. While we need a portfolio of renewable energy approaches, geothermal has clear advantages. It is less constrained by shifting weather patterns than other sources of energy. It is truly sustainable and offers a minimal environmental impact. It is also much safer and free of dangerous byproducts, especially compared to nuclear power. 
Explore how geothermal energy works and connect with Geothermal Rising as we work together to use the earth to save the earth.