Students
Geothermal Rising is proud to maintain a strong presence in the undergraduate and graduate academic communities. This page contains information for current students on membership, internships, and more.
DID YOU KNOW?
Geothermal pumps are virtually maintenance-free.
Title
Student Membership with Geothermal Rising
Description
Students with current school ID, transcript, course schedule, or letter from the Registrar from an accredited institution pay just $20 for Geothermal Rising Membership! Memberships expire on 12/31 of the given year.
Membership advantage include access to:
Discounted rates for Geothermal Rising Conference and other events such as annual workshops and webinars

Discounted advertising in Geothermal Rising publications and online assets

Unlimited access to the world's largest online geothermal library

Access to the Membership Directory and Yellow Pages

Access to the Policy Committee Membership (requires an additional fee)

Ability to get involved and serve on Geothermal Rising Committees and Task Forces
Student Chapters
Meet the current student chapters of Geothermal Rising
International
Logo Images
Image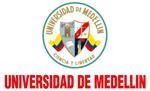 Image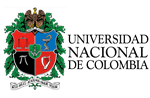 Image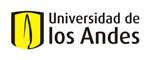 Image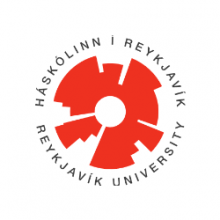 United States
Logo Images
Image

Image

Image

Image

Image

Image

United States (continued)
Logo Images
Image

Featured Student Publication
Student Committee member Kamran Jahan Baksh of the Colorado School of Mines - Mining Engineering Dept. presented a paper at the Stanford Geothermal Workshop.
Modeling Thermal Breakthrough in Sedimentary Geothermal System, Using COMSOL Multiphysics
Kamran JAHAN BAKHSH, Masami NAKAGAWA, Mahmood ARSHAD, Lucila DUNNINGTON
It is known that premature thermal breakthrough in the production well and cooling due to injection of cold water into a geothermal reservoir can degrade the quality of the reservoir operation. As the heat and mass transfer in the reservoir depends on the internal features of the reservoir and the interfacial features of surrounding rocks, there has been an increased effort to model geothermal reservoirs with detailed pore structures. In this work, the effect of heat extraction on advancement of cold front in both reservoir and surrounding host rock will be discussed. A segment of the deep sedimentary basin consists of high permeable fracture in a region with high temperature gradient is modeled. The influence of variable permeability on heat transfer within reservoir will be numerically investigated. COMSOL Multiphysics is used to generate models with different permeability
distribution for host rock.
Scholarships
Geothermal Rising Scholarships 2022
Geothermal Rising is pleased to announce the recipients of the 2022 GR Scholarship Award recipients!
Marcelo Lippmann Graduate Award ($2500)
• Alfonso Ignacio Mohor Alarcón -- Reykjavík University, M.Sc. in Sustainable Energy
• Mohammad Aljubran -- Stanford University, PhD in Energy Resources Engineering
• Luthfan Hafizha Judawisastra -- Stanford Univeristy, M.Sc. in Energy Resources Engineering
• Abdelmjeed Mohamed – University of Oklahoma, PhD in Petroleum Engineering
• Reeby Puthur -- Cornell University, M.Sc. in Chemical Engineering
• Matthew Villante -- Reykjavik University, M.Sc. in Sustainable Energy Science
The awards will be given out at the 2022 Geothermal Rising Conference (GRC), held in Reno, California, October 3-6, 2021.
Please join us in congratulating these fabulous young scholars on their achievements!
Schools Offering Geothermal Programs