Geothermal Rising 50th Anniversary Storytelling Contest
Congratulations to the winner and three honorable mentions of our 50th Anniversary Storytelling contest!
DID YOU KNOW?
Geothermal pumps are virtually maintenance-free.
Image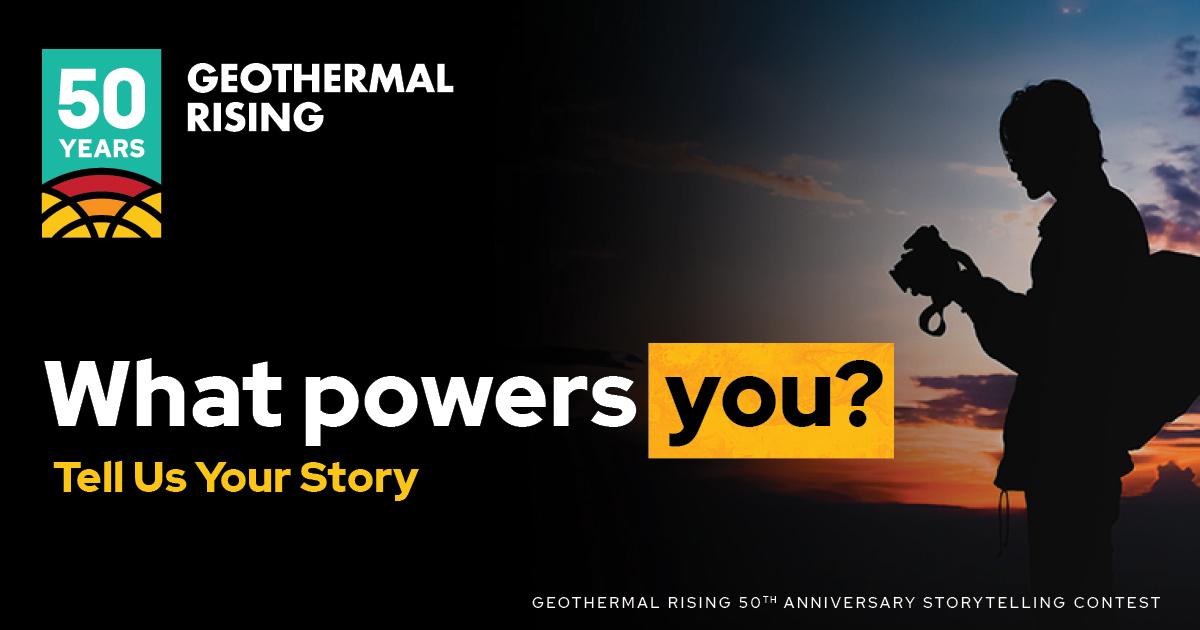 Storytelling Contest
Geothermal Rising is excited to announce the winner of the 50th Anniversary Storytelling Contest -- Andy Van Horn! You can read Andy's story here.
In addition, we have three fantastic runners up (click on their names to read their stories):
Please join us in congratulating all four of these individuals for their fantastic stories!
Quote
As Geothermal Rising celebrates its 50th Anniversary, geothermal energy is entering a golden age where scalable and economic deployment of technologies will enable firm clean energy supplies that truly help society decarbonize and mitigate climate change.
Attribution
Will Pettitt, Geothermal Rising Executive Director
Geothermal Rising, the global nonprofit association for geothermal energy, is celebrating its 50th anniversary in 2022. Formed in 1972, Geothermal Rising is the largest geothermal professional and trade association on Earth, connecting the geothermal community and general public. In addition to serving its members, the organization continues to advance global awareness of geothermal energy's potential to help fight climate change and bring environmental justice as part of its core message: Use the Earth to Save the Earth.
Quote
At 50 years old, our association continues to be relevant and exciting to people all around the world, both Inside and outside of the geothermal community, by spearheading a movement for change. That movement champions the use of Earth's heat for equitable, renewable, and reliable power generation, heating, and cooling, supporting a diverse industry and secure and inclusive energy supplies for all.
Attribution
Kelly Blake, President of the GR Board
Geothermal Rising looks forward to welcoming people from around the world to its Geothermal Rising Conference, the GRC, which starts on August 28th in Reno, Nevada. The annual flagship event brings industry, academia, government, and the general public together with the goals of advancing the science behind geothermal energy, uniting the geothermal community, and broadly championing the energy source globally.
Image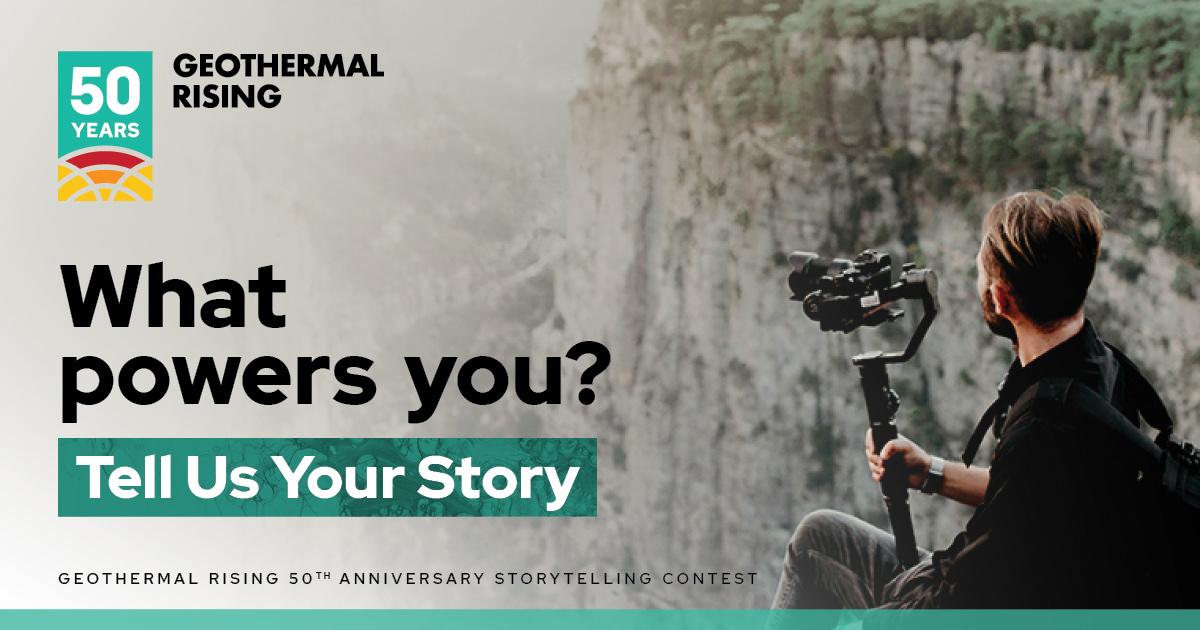 Thank you to the sponsors of our 50th Anniversary Contest!
| | | | | |
| --- | --- | --- | --- | --- |
| Image | Image |   |   |   |